We are a great party bus choice for prom night. Just check our Yelp 
REVIEWS
.  Prom is one of those occasions eagerly awaited by every high school senior. A time of celebration, having fun with friends and dancing with your date. The prom is one of the most important events in any teenager's life. This one night, this one high school dance, is something they will remember for years and is something that the girls have dreamed about for years. However it is during prom season when the demand for limousines and prom party buses in Denver reaches sky high levels. Every school has an event lined up in this season.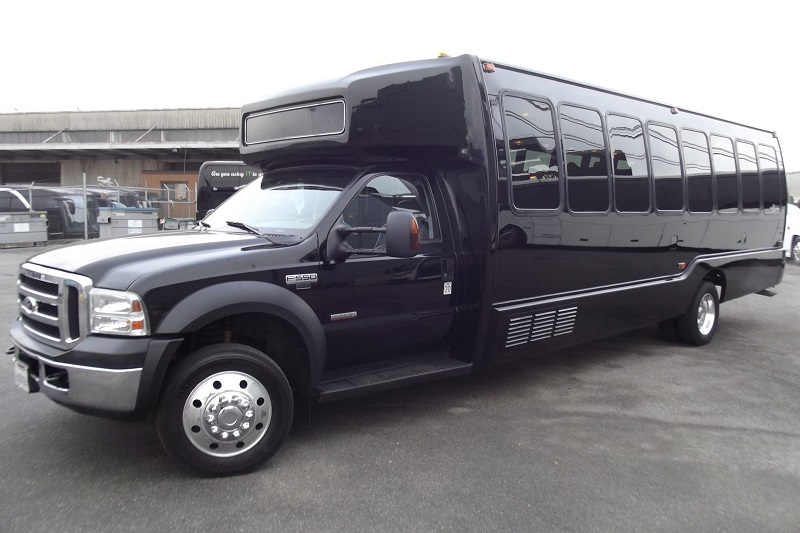 Prices for a Party Bus – $750 for up to 5 Hours
Do you have little tight budget and you are bit confused where to start to rent an affordable party bus for prom. We have a couple of different options for transportation to and from the high school dance. Our smaller limo bus can fit about 19 people and has an awesome sound system, TV with music videos and action sports playing as well as cool colorful lights. It has a curtain partition so our guests can enjoy privacy and also just allow the driver to concentrate on the road and safety. This 19 passenger is our cheapest option for prom bus rental. It's $ 650 for up to 5 hours.
It's going to cost about $38 per person for 24 People
So, you can figure about $40 per person for the luxury transportation for the night.  That does include the tip! Remember that most party limo rental companies provide their services at an hourly rate with about 5 hours minimum. The time starts the moment you get into the limo and will include any extra time spent during waiting or any such reason. Some events last up to 8 hours. If you need a longer rental, just let us know. We can give you a better price on the extended hours.
Our vehicles are alcohol free for high school events. Parents can feel safe knowing that their teens are having fun and safe. We ask students to leave bags up front with driver. If any illegal activity is witnessed by driver, parents will be notified and the kids will be brought back to pick up area.
We encourage parents to meet the driver at the time of pickup. Nothing beats a good personal inspection. You will be able to see the exact party bus for prom that we will be using. This will tell you how the company takes care of its vehicles. If you are not comfortable making an assessment regarding proper maintenance, take a friend with you who might be more knowledgeable. However, you don't need to be a mechanic to see if the vehicles are well-kept and clean.
Get the best rate and seal a deal
We have very competitive prices compared to some of the bigger companies in town like sunset , where you will pay about twice as much more a limo bus that is newer but essentially does the same thing. They are more like $1500 or more after fees, taxes, gratuities. But some people want the best money can buy, and we totally get it.
Call or text to confirm a few days ahead of time
It can't hurt to shoot a text to the limousine service 3 to 5 days ahead of time, or even a week before your date, to be sure that bus rental reservation is still a go. You don't want any surprises on your big day!
While the prom is meant to be a night to be remembered, starting it off on the right foot and getting to the prom in a party bus, not only makes a lasting impression, but it's an experience you will remember for years. Not everyone gets to travel in one of these daily, so having this opportunity is a unique experience for many of the students.
This is why you need a professional and reliable Prom Party Bus rentals service like High City Limo that gives you unforgettable memories for your prom night party. Unfortunately prom night is also one of those nights where most teen accidents take place. A group driving to an after party is often read about in the morning papers, which is why the Party Bus Limo can give you complete peace of mind. The drivers are experienced, qualified, licensed and insured and their responsibility is a safe journey and happy clients on their big night. We want you to recommend us for next years prom, homecoming or red rocks show.