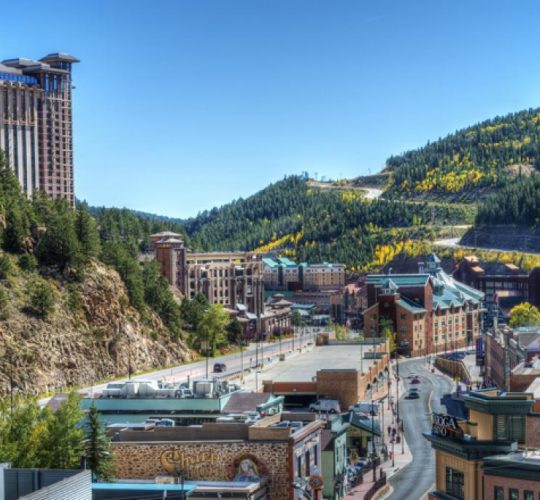 PARTY BUS TO BLACKHAWK CASINOS
You can have your own private transportation on a party bus to the Blackhawk Casinos in Central City, Colorado. This is a BYOB party bus. Bring your favorite beers or drinks and play some music on the bluetooth stereo on the way up to Blackhawk. Our favorite casino to drive to is Ameristar. Why sit on a quiet boring bus with old people going to waste their life savings. High City Limo service to Blackhawk is only a 45 min ride on our rolling lounge.
Our bus can seat up to 23 people with room for a cooler. You can bring your own drinks and play your own music on our killer sound system with our auxiliary input. We find that this is a great work party for the office when they need a team building day. There is a cool light system and some party buses even have stripper pole. Susan in HR is going to love it. lol Just have fun. We will take care of the transportation to the casinos from Denver to the casinos for your birthday party, bachelor party in Black Hawk, CO.
PRIVATE LIMO BUS TO BLACKHAWK
You can relax knowing that our professional drivers can do the heavy lifting. All you and your friends have to do is enjoy a beverage and relax. We can easily get you to and from Blackhawk casinos from Denver or Boulder. We pick you up at your home or office when you want. You make the schedule based on your needs.
Ameristar Casino is by far the most popular destination in Blackhawk for gambling and mingling. They have slots, tables, poker rooms, and even a sports bar with dancing late nights.
This private party bus is more than just a Blackhawk Casino shuttle. This is private transportation from Denver to Blackhawk. That means you can lock your jacket and cooler up in the party bus while you are in the casino. When you book with us, there is no need to carry your things around with you all over the town of Blackhawk. We will make sure your belongings are safe and sound until you get back to the bus. Remember, this includes round trip from service from Denver to Blackhawk. High City Limo gets you home safely too.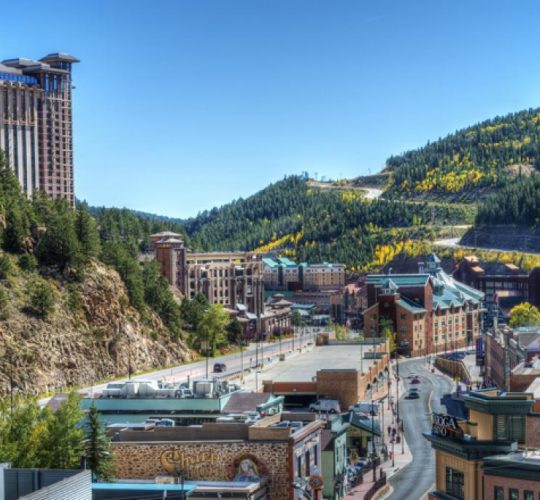 PRICES FOR A PARTY BUS TO CASINOS
It will cost a minimum of $600 for round trip service on a party bus to the casinos in Central City. You can figure $125 per hour plus $100 mountain driving fee. We pick you up at your house and bring you back there after you win big at the craps table.
Call us today to book your Bachelor Party Bus to Blackhawk Casinos for one crazy fun night of drinking and dancing.